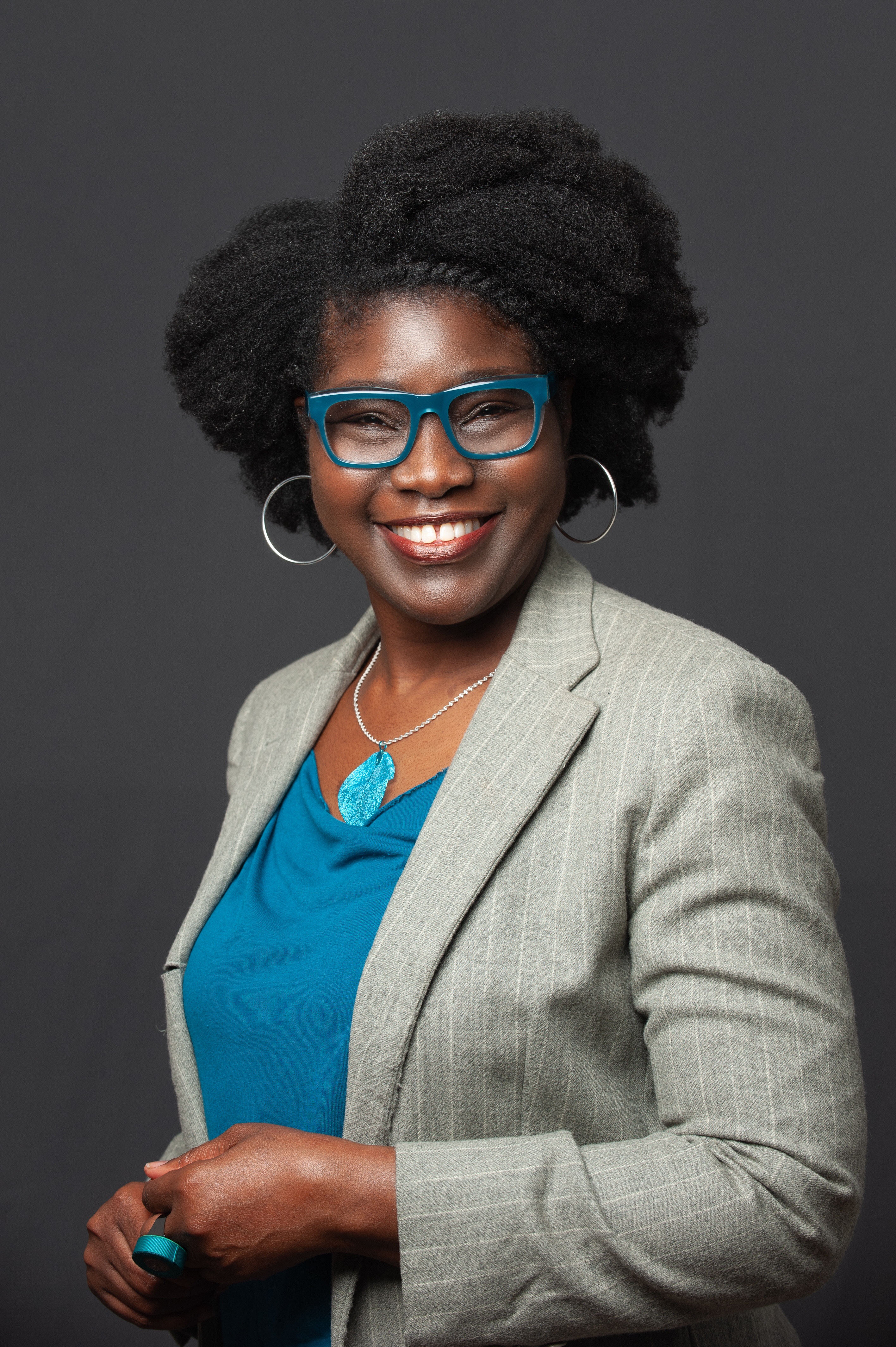 WEDNESDAY 6 FEBRUARY 2019, LONDON UNITED KINGDOM — Natural Hair advocate and Lifestyle brand, Project Embrace, is launching a campaign to stop black women being penalised in the workplace for wearing their natural hair. Now in its third year the team is launching Rip up the Dress Code to tackle the stigma black women often face when wearing their kinks to the office.
Rip Up the Dress Code is the theme for Project Embrace's yearlong campaign. It focuses on the pressure Black British women face to conform to European standards of beauty by wearing wigs and weaves in corporate Britain. They plan to tackle the notion that afro hair is 'unprofessional' head on, educating employers on how a one-size-fits-all approach to a dress code is not only detrimental to women's self-esteem but racist.
The campaign launches with the release of a three-minute short film by award-winning director, Naomi Grant. Entitled Black Glory, the piece shows black women navigating the challenges of their environment but finding solace in self-acceptance, particularly of their hair.
Founder, Lekia Lee, explains "Women and girls deserve to feel beautiful without feeling the need to alter her physical self. Unfortunately, this is not the case and as a result of the continued 'bad press' afro texture hair has received over the centuries, many women (and girls) don't feel beautiful or even just acceptable in their natural hair texture.
"We believe that discriminating against anyone based on their physical form in any kind of way is unacceptable. Diversity is natural and no one should be made to suffer or be punished for it."
Of the film, Grant said "I chose to do the film because I really aligned with Lekia's mission for Project Embrace and it tied in hugely to the reason why I started my own production company LAMBB. I wanted to create a film that celebrated us in our natural state, whilst also documenting the turmoil that most black girls and women face in society surrounding their natural hair."
"There is a lot of politics surrounding black hair, but simply put: black women should be able to feel comfortable anywhere wearing their hair in its natural state. The film was really a labour of love, and I hope that it encourages audiences to shamelessly celebrate themselves and their hair."
Created in 2017, Project Embrace burst onto the scene with its inaugural campaign, Breaking Boundries. They erected a billboard in North London showcasing afro textured hair. That single billboard turned into 72 across the country last year.
This new year promises more of the same as the team plan a series of events set to empower women in the workplace. This includes a nation-wide campaign to find faces to feature in their next billboard campaign expected later in the year. "I hope to encourage women and girls to see their beauty as a source of empowerment and not a source of anxiety. It is all about demanding equality and the right to express ones' authentic self in the workplace or wherever. The key problem is not that we have a workplace dress code or uniform code, but that what is defined as appreciable, professional or acceptable is narrow, and dangerously so." concluded Lekia.
The project was sponsored by haircare brand, Revlon Realistic. Of the project they said "It really is an honour supporting this film that Project Embrace has produced. As a brand, we thoroughly support Black women embracing their natural hair as we think it's such a beautiful thing to be your natural self"
The film will be launched on Project Embrace's website and social media platforms.
For press enquiries please contact, Juanita Rosenior Managing Director, TGRG Marketing and Communications on 0203 375 6024 orjuanita@tgrg.co.uk
—END—
Editor's Notes
The film is available to watch in Project Embrace's media kit at

https://spark.adobe.com/page/lRTxrPMMkIqOG/
Both Lekia Lee and Naomi Grant are available for interview
Project Embrace campaigns again the misrepresentation of afro textured hair, challenge the conventional beauty standards and advocate for media diversity.
The official Project Embrace website is

www.projectembrace.co.uk

They can also be found on Facebook (@projectembraceuk) and Instagram (@projectembrace)
Project Embrace won the Social Impact Award at the 20018 World Afro Day Awards.

Naomi Grant is a writer, filmmaker, producer and content creator. Her awards include Young Creative Entrepreneur Prize, the XX Award at Underwire Festival, Positive Youth Award for upcoming filmmaker, and Positive Role Model award at the National Diversity Awards.

Naomi is also the founder of LAMBB, an award-winning production company that seeks to redefine images of black and brown people in the media. Her work has been featured in The Metro, Yahoo, O2, Dazed, Afropunk, gal-dem, Un-ruly, The Voice, The British Blacklist and Worldstar.
The official LAMBB website can be found at

www.lambb.org.
More details about film sponsor, Revlon Realistic, can be found on their website

https://www.revlonrealistic.com