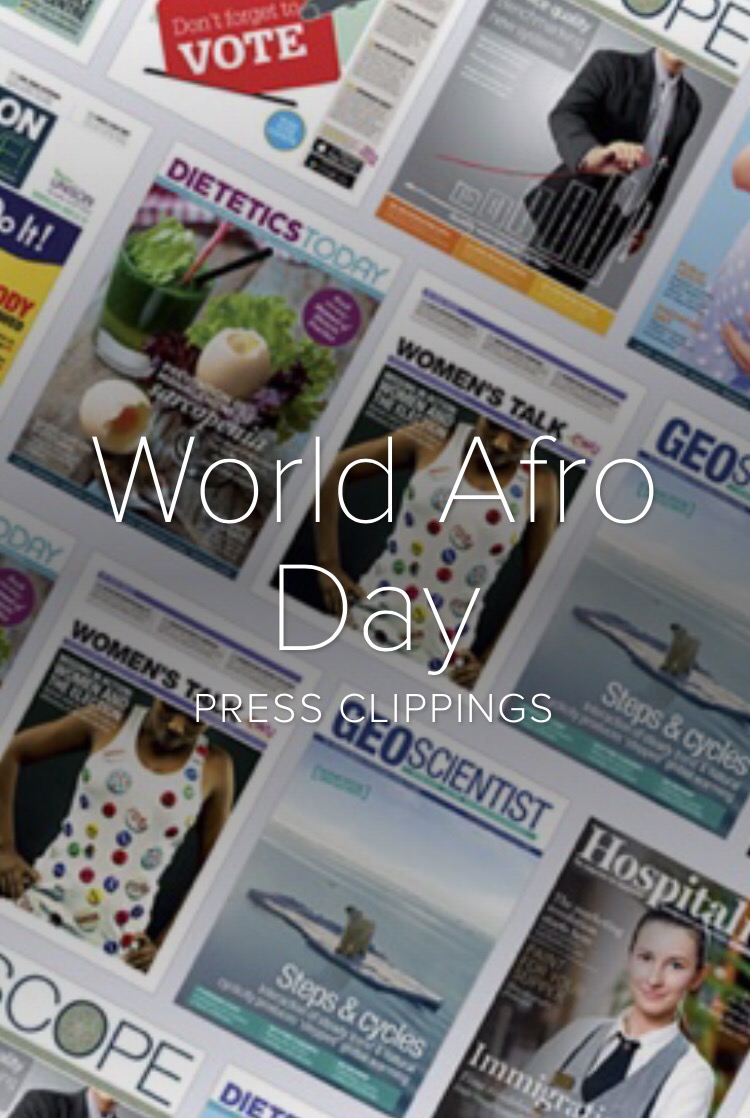 It's celebrations all round at TGRG headquarters as we successfully completed our international campaign for World Afro Day.
We reached out to a number of international publications and media platforms with World Afro Day being picked up by the likes of BBC Radio London, Harpers Bazzar, The Voice Newspaper and NowHer. Our coverage secured an estimated reach of 2.5 million views across the world.
World Afro Day founder and Managing Director, Michelle De Leon said "Juanita was a massive asset to delivering World Afro Day 2017. She had great integrity, energy and commitment. She went over and above to make sure she put World Afro Day on the map. I'm looking forward to conquering more mountains with her!"
World Afro Day is an annual event encourage everyone of all ages to learn about and appreciate afro hair.
Want to see a snapshot of the coverage we secured? Take a look at our press book.