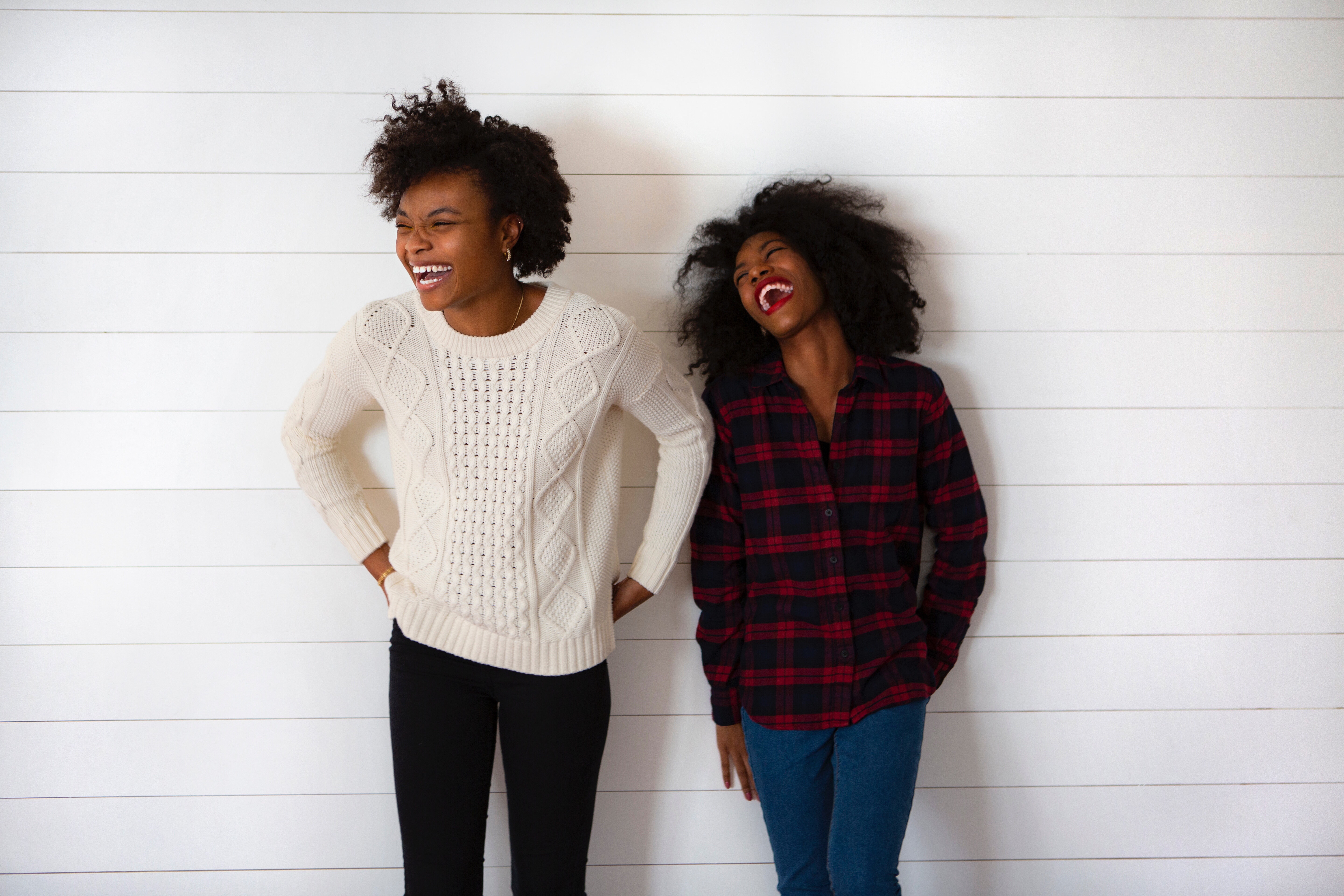 London, Monday 3 September 2018 — TGRG has teamed up with award-winning consultant Dr Vanessa Apea and HANX condoms to produce a week of sexual health content aimed at Black British women.
The campaign will take place from Monday 24 – Sunday 30 September during National Sexual Health Week. HANX, the UK's only female-led condom company, is the week's sponsor.
Dr Apea – a Consultant in Sexual Health and HIV Medicine – and TGRG Managing Director, Juanita Rosenior, will produce a two-part podcast. They'll discuss sexual health amongst Black British women and encourage them to send in their questions. There will also be a chance to win a year's subscription to HANX. They'll also cover the misnomers women can have when it comes to having safe, healthy and positive sexual experiences.
"When Vanessa and I started talking about her work, it struck me that despite the information out there, women were making decisions in the heat of the moment that can have real consequences," says Juanita.
"Talking to Vanessa revealed some of the misconceptions I carry about sex, some of which I picked up from scaremongering information I got in my teens. We share a frustration that there is no safe space for women to ask vital questions. This is fuelled in part by cultural conditioning that Black women shouldn't openly talk about sex. And that age-old stereotype that black women are highly sexual so therefore should know all there is to know".
Partnering with HANX, a brand revolutionising women's sexual experiences with their latex-free, vegan-friendly condoms, was an obvious choice. "HANX's ethos and approach to their brand and business resonated deeply with me so I was really excited that they agreed to sponsor our week" continues Juanita.
"As a passionate advocate for women entering into new spaces, HANX was the perfect choice for this campaign. Their belief in empowering women and improving sex education was on the money. We hope this collaboration between the three of us continues into the future,"
You can listen to the special edition podcasts sponsored by Hanx on The Black Female Narrative's iTunes channel and podcast platform Anchor.  People can also follow the campaign on The Black Female Narrative's social networks.
—-END—-
EDITOR NOTES
You can listen to the podcast on iTunes or Anchor and find The Black Female Narrative on Instagram and Facebook (@TheBlackFemaleNarrative).
Dr Vanessa Apea is a consultant in Sexual Health and HIV medicine at Barts Health NHS Trust. She is the department's Clincal Lead. Her interests lie in research around access to healthcare by marginalised groups and implement complex interventions to improve STI and HIV care. She has worked in the UK, United States and Ghana and recently won an NHS 70 Windrush Award for her contribution to improving health inequalities.
Hanx is a premium, stylish and safe condom brand for women. Their aim is to counteract the current market's "garish packaging" and "lairy marketing". They provide a positive, accessible and discreet condom subscription service for women. The brand was founded by a doctor, Sarah Welsh, and financier, Farah Kabir in 2017.
TGRG Ltd (The Girl in the Red Glasses) is a London-based Marketing and Communications agency. They work with clients and provide services including business development, internal communications and marketing strategy and events management.
The Black Female Narrative is TGRG's ongoing campaign advocating for Black British women to take control of the way their stories are told.
To interview those featured in this release please contact TGRG Managing Director, Juanita Rosenior on 0203 375 6024 or juanita@tgrg.co.uk