2021 was a successful year for TGRG. Our talent roster grew, our clients worked with a host of brands and we too got to work with some great businesses. Check out our news section for more.
As I finally had a chance to reflect on our work and what I wanted the new year to hold, I knew it was more impact. The business is driven by a personal passion to help people realise their dreams but I really feel it's time we look at our influence and contribution to the world as a business as well as through our choice of clients.
In line with that, we've decided to build upon our past charity work with Black Cultural Archives and implement the Global Goals into the fabric of the work we do and as part of the criteria for the work we deliver.
What are the Global Goals?
The Global Goals for Sustainability are described as such on their official website:
In 2015, world leaders agreed to 17 Global Goals (officially known as the Sustainable Development Goals or SDGs). It's now five years on, and we have more work than ever to do. These goals have the power to create a better world by 2030, by ending poverty, fighting inequality and addressing the urgency of climate change. Guided by the goals, it is now up to all of us, governments, businesses, civil society and the general public to work together to build a better future for everyone.
Of the 17, we'll be focusing on five that I believe are within the scope of our work and also align with the values I've championed throughout my career. Those five are:
Goal 3: Good Health and Well-being
Goal 4: Quality Education
Goal 5: Gender Equality
Goal 8: Decent work and Economic Growth
Goal 10: Reduced inequalities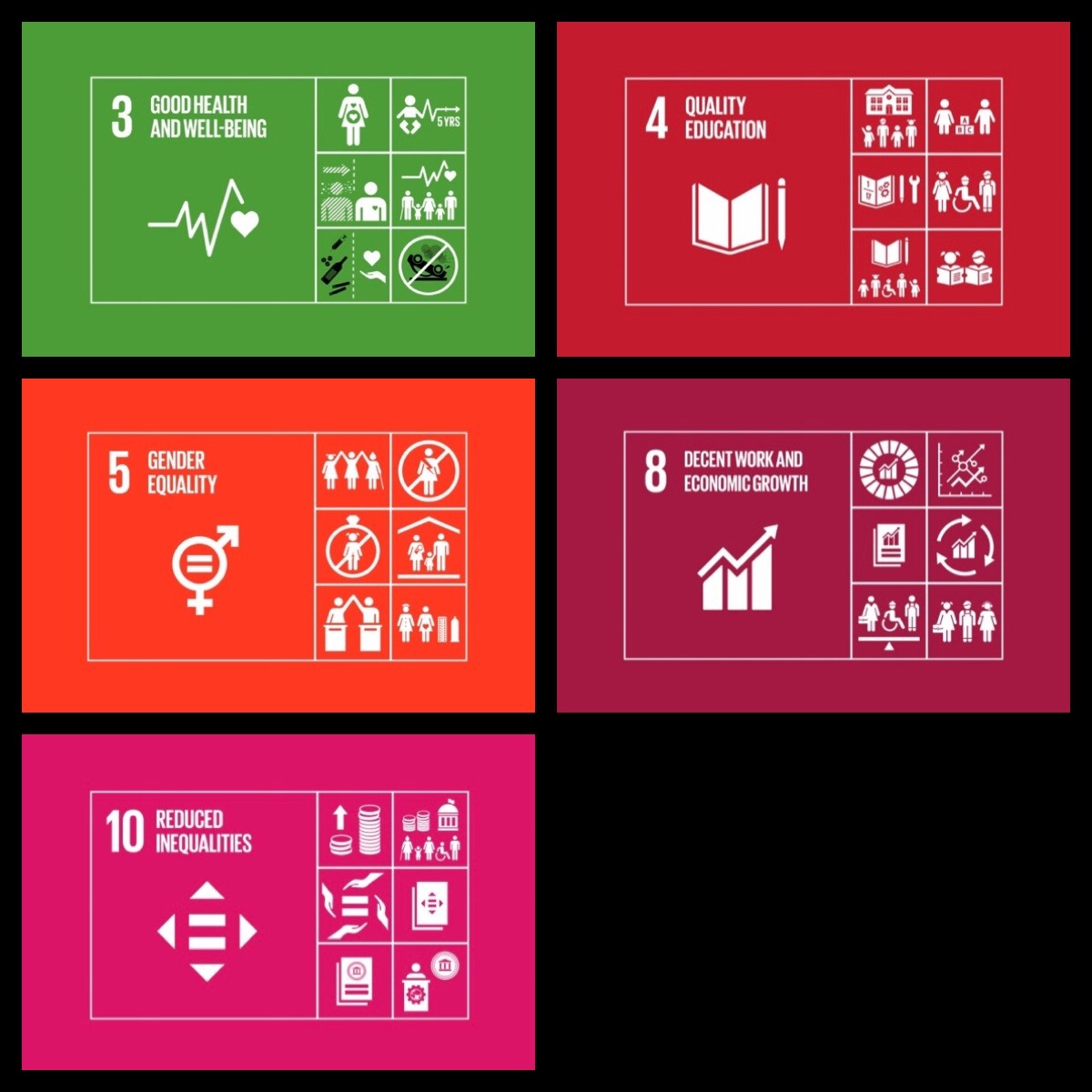 Some of these elements already come naturally to us, for example:
we work with a diverse team to deliver for our clients.
Our team is international with colleagues working from everywhere between Greater London and Wales all the way to Colombia.
We work with small businesses where we can support the building of economic wealth.
We also take great pride in making sure our team and clients are looked after from a well being point of view to name a few things.
With all this said, we're always looking for ways to improve and having these goals as an anchor will be useful in keeping our wider community in mind.
So what does this mean practically?
Every strategy document we write for the business will not only be evaluated against our own internal goals but the chosen 5 of the 17 goals. We will be announcing our first external initiative in February.
All our work will be influenced by the goals and because of the nature the work our clients do, we'll touch upon some of the other goals along the way.
So this is the team and I sticking our flag in the sand to declare our commitment to doing more and reaching others on mass. I'm excited to see how far we can go to be part of the change we want to see in the world.